Most people living in jails and prisons will eventually return to their communities. The re-entry process is rarely easy, with the stress of reintegrating into their families and communities, finding housing and employment, and gaining access to healthcare looming large.
Yoga 4 Change represents a key step in the reintegration process, teaching incarcerated individuals how to master their breathing and develop the mind-body connection that will help them tackle the challenges of re-entry.
Each year, our professional instructors teach more than 3,500 incarcerated individuals to recognize the power of inner strength. Yoga provides the foundation for conflict management, better sleep, and improved health that enables incarcerated individuals to successfully return to their communities.
For incarcerated individuals, program benefits include:
Increased peaceful feelings

Lower blood pressure

Lower blood sugar

Increased mindfulness leads to a decrease in reactionary violence

Improved sleep

Decrease in violent tendencies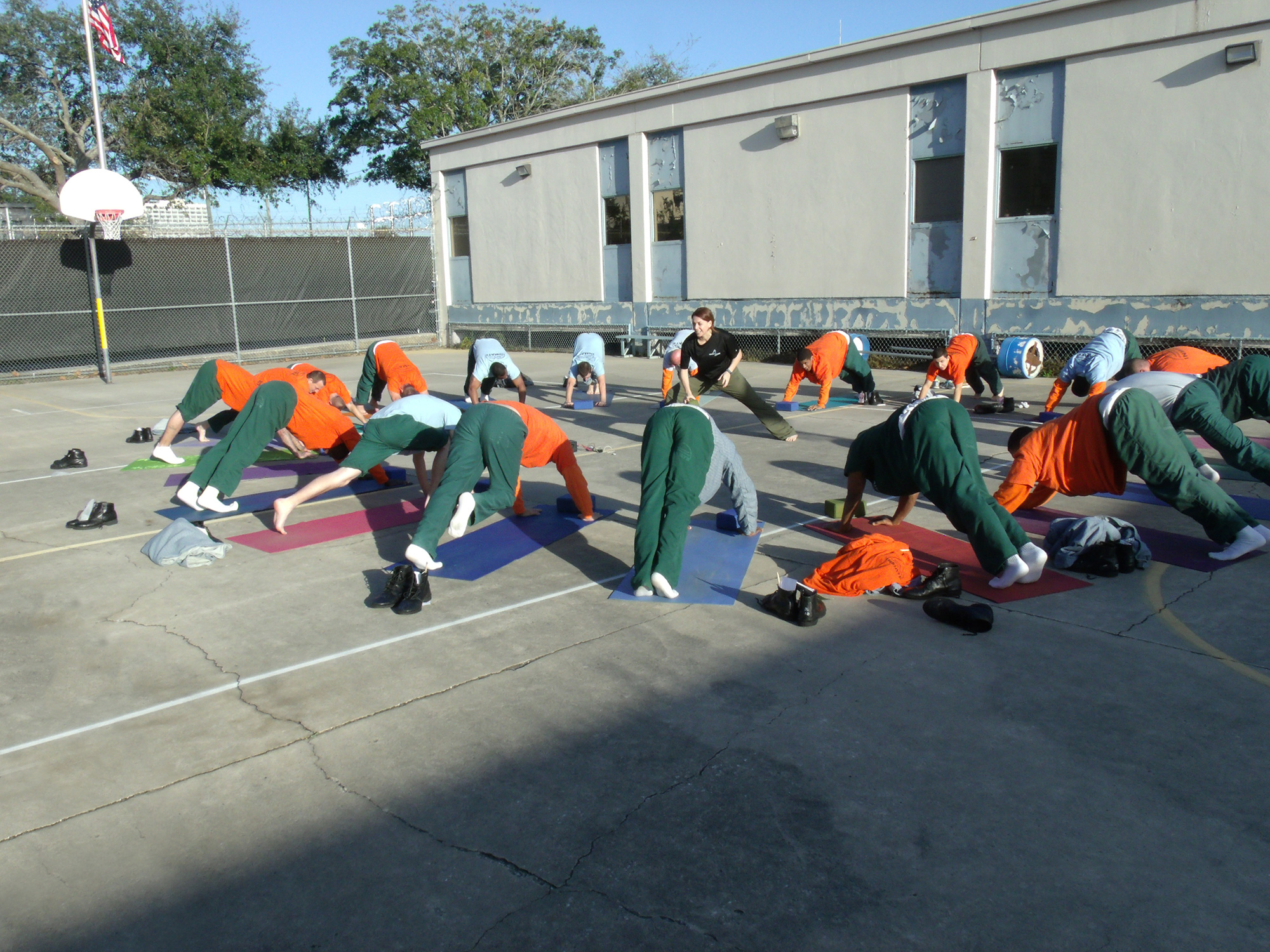 "
Yoga makes me feel free, peaceful and relaxed. Yoga has saved me from the evil
criminal inside of me."
– T. McCree, Inmate
Community Transition Center
Risk Factors
2400+ people living incarcerated in jails and prisons in northeast Florida on any given day
More than 50% of those in prisons have problems with substance use

Former inmates are almost 3x more likely to experience PTSD

Between 35% and 50% of people living homeless were formerly incarcerated

High potential for re-entry to prison after release

Increase in physical and mental health challenges
Our Impact
3,766 incarcerated men and women involved in Yoga 4 Change
4 Facilities

24 classes per month

Program themes include forgiveness, active listening, empathy, optimism, and teamwork